Main Content
Welcome Area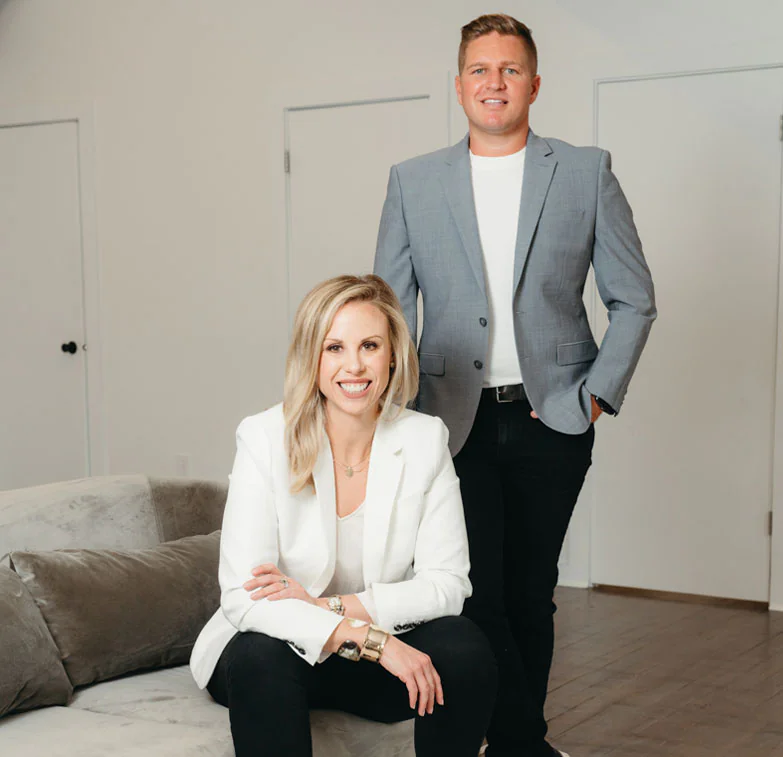 Blending real estate expertise with stylish interiors and concierge-level service, The Drew & Ingrid Group specializes in the unparalleled understanding, responsiveness, and attention to detail that transform every house into a home.
Whether you'd like to start somewhere new or reimagine your living space, our bespoke approach is tailored to the needs of busy professionals and families seeking a seasoned expert with the insider knowledge and unique perspective you need while buying or selling your home. Our powerful partnership and passion for house and home ensures every detail is managed, every potential misstep is averted, and every vision is realized, for a richer, more fulfilling real estate experience.
Cheers, Drew & Ingrid
Read More
Quick Search
Real Estate IDX Powered By IHomeFinder
Testimonials
Drew and Ingrid are by far the best in the business. Drew helped me find my perfect first home, and I couldn't be happier. Whenever I have questions or need help with anything, Drew and his team immediately responded with advice. They have a full support network of trusted contacts from cleaning, moving, electric, and general repairs to home design, which also helps make the homebuying experience much less overwhelming. As a first-time buyer, Drew shared his expertise and transparent perspective with every house we viewed...Whether Drew likes it or not, I will be a lifetime customer!
Past Client
Outstanding from the very first day we were introduced—all the way through closing. Not only helped answer every question that popped up throughout the process but provided helpful ideas and house-related wisdom that was invaluable to my wife and me. We could not have asked for a more professional realtor!
Past Client
Absolutely wonderful! Helped with every step of the home buying process making it a breeze. Always available to answer questions, even on weekend nights would respond right away.
Past Client
Thanks for all your efforts!!! You've been terrific through this entire process, an absolute delight to work with, and extremely fortunate to have you represent us.
Past Client
Knowledge of the local market and the real estate landscape helped my wife and I secure our first home in Cincinnati. Answered all our questions and were extremely attentive which made our home buying experience easy and stress-free.
Past Client
I have had a wonderful experience. I couldn't have asked for a better first-home buying experience!
Past Client
Incredibly honest, patient, and attentive; I am convinced they don't sleep. As a first-time buyer, I had no idea what I was doing, but they made sure I understood everything that was going on, and I never felt pressured.
Past Client
The kindest, most professional, prompt, etc., etc., I have worked with, EVER! Transactions never go this smooth.
Past Client
Sharp, thorough, and tremendously well-informed realtor, who stayed in constant contact to guide us through the process of both selling our home (sold it in two days!) and buying our new home. Helped us nail down our dream home, and even conducted some skillful negotiations to get us what we wanted.
Past Client
I've bought and sold 17 houses in my life. You have continually gone beyond the call of duty. This has been the best service I have experienced!
Past Client
HP CTA